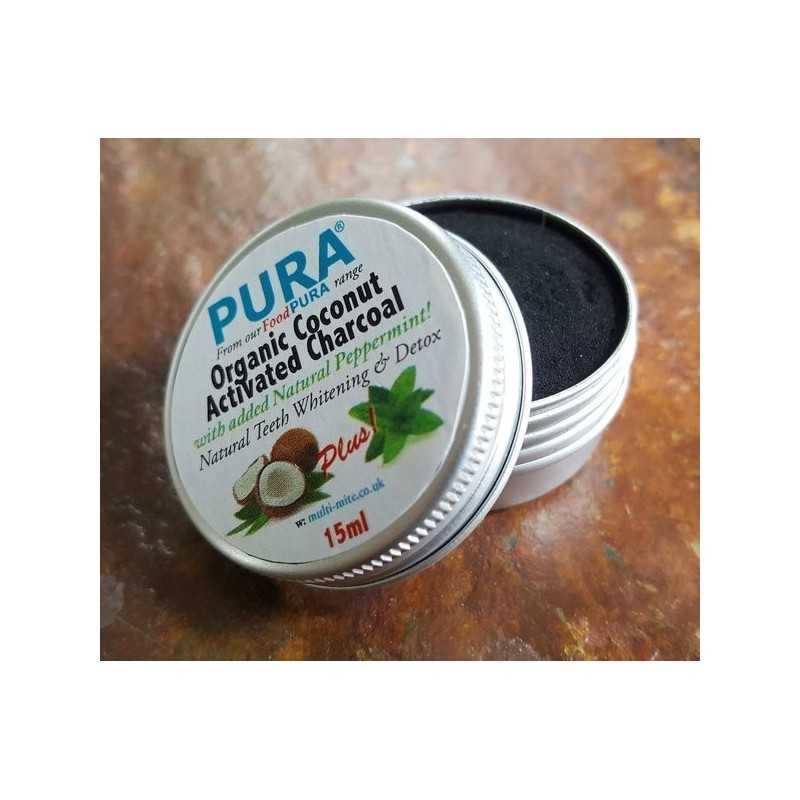  
COCONUT ACTIVATED CHARCOAL + PEPPERMINT - 20ML POT
Pure FOOD Additive for both Animals and Humans

Absorbs Poisons and Toxins within the body - a useful Detox!

Natural Teeth Whitener

Alleviates Gas & Bloating

Skin and Body Health

Digestive Cleanse
Purest Food Grade COCONUT Activated Charcoal - is well known and often used as antidote as it adsorbs most organic toxins, chemicals and poisons before they can harm the body.
Some Emergency Rooms administer large doses of activated charcoal for certain types of poisoning.
Have your teeth become stained from coffee, tea, wine or berries? Activated charcoal helps whiten teeth while promoting good oral health by changing the pH balance in the mouth, helping prevent cavities, bad breath and gum disease.
Normally whenever you visit a vet with any form of suspected poisoning or sickness they immediately give Activated Charcoal and charge you a small fortune!
Customers who bought this product also bought:
Congratulation, a 1€ voucher has just been generated for you.
Code :