 
Pro-Swim Safe
The Pro-Swim Safe is a new product designed to give your dog extra buoyancy when swimming.
Your dogs head will be higher in the water which will reduce the risk of swallowing water which can cause dangerous after effects of water inhalation and ingestion.
More and more, dogs are being exercised in water, whether for rehabilitation from an injury, to improve fitness or just to have fun. Despite this increasing trend, there is still little known about the problems involved when your dog goes swimming - mainly the risk of water ingestion.
The Pro-Swim Safe fits comfortably but securely around the dog's neck like a big collar. The Pro-Swim Safe gives dogs more confidence in the same way that safety armbands give to children. When swimming, the buoyancy of the Pro-Swim Safe lifts the dogs head and neck further out of the water, reducing the risk of water ingestion.
The Pro-Swim Safe is suitable for most sizes of dog. Depending on the buoyancy your dog needs, you can wear either one or two of either the same or mixed diameters. Because the Pro-Swim Safe is so light and comfortable, your dogs movements will not be restricted, and he will quickly forget he is wearing anything.
It has an elastic fixing which makes it easy to slide over your dog's head and due to its tear drop shape there is already a natural grip around your dog's neck. This makes your dog feel secure when he is swimming and due to it's light weight, he will ignore it when he is on land.
The Pro-Swim Safe comes ready to use. Slip it over your dogs head before he goes swimming, and see for yourself the difference in his confidence and ability to hold his chin higher in the water.
* The size corresponds to the size of your dogs neck.
Small: Jack Russell, Border Terrier, Cavelier King Charles.
Medium/Large: Cocker Spaniel, Border Collie, Labrador.
* The diameter corresponds to the buoyancy needed.
7cm : Helps reduce risk of water intake.
10cm : Dogs that swim low in the water and heavy dogs.
Specific References
ean13

0302007794969

upc

030295654152
Customers who bought this product also bought: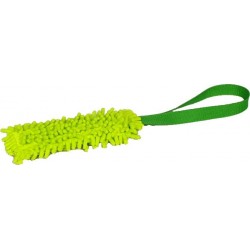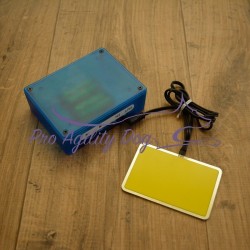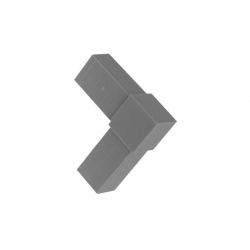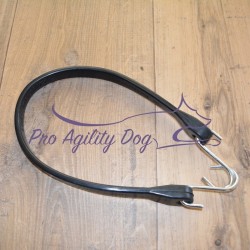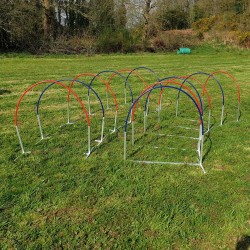 Congratulation, a 1€ voucher has just been generated for you.
Code :