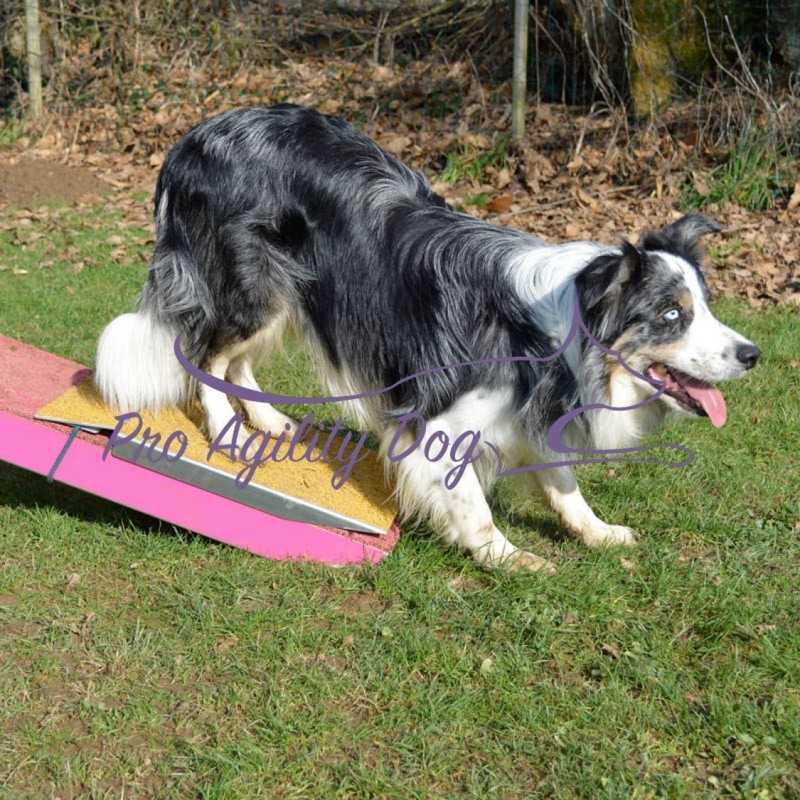  
Pro-Click 500
Pro Click is Patent Pending
The Pro-Click 500 is a brand new training aid that fits easily and securely onto the contact area of your equipment.
When your dog steps on the Pro-Click 500 , a mechanical click will sound meaning that all you need to do is reward your dog.
The Pro-Click 500 is a piece of equipment that fits on the contact zone of your dog walk. The Pro-Click 500 encourages acceleration to the contact where the click will be activated by the dog stepping on the Pro Click 500. The click is precise, and will tell the dog he made the correct behaviour helping to achieve fast and reliable contact behavious.
The Pro-Click 500 fits all standard size dog walks. It has a non-slip surface and is secured by straps so that it will not move once in position. The click is activated by all sizes of dog.
Are you an agility trainer?
The Pro-Click 500 simplifies teaching handlers the piece of equipment who may have limited clicker training skills.


Are you or your dog new to agility?
The Pro-Click 500 teaches ideal contact behaviours to dogs with little experience due to the perfectly timed click. It is also easy for new handlers to use so that their dog's contacts behaviour is consistent giving the handler one less thing to think about.


Can your competing and experienced dogs benefit from the Pro-Click 500 too?
Experienced and competing dogs can use the Pro-Click 500 to act as a refresher of what their contact behaviour is due to the immediate feedback for both handler and dog in an easy and clear way.


Are you striving for independent contacts and rely upon distance handling?
The Pro-Click 500 allows for total independence across the contact equipment meaning that even if you are behind your dog, the equipment will still be completed quickly and reliably. The beauty of the click is that the dog knows that the behaviour they have done is correct and they then wait for their reward to come. This can turn your good performance into a great one.


Are you a disabled handler?
Handlers who are limited in movement and speed would be able to see great improvement thanks to some basic clicker training and then using the Pro-Click 500. By not having your dog beside you waiting for the next command, the Pro-Click range allows for independent and distant contacts meaning your dog can have more freedom whilst you achieve more lateral distance. It also means that you can teach your contacts without a second person or assistant.


Data sheet
Length

53cm

Width

31cm

Height

3cm

Weight

3,35kg

Materials

Aluminium
Specific References
ean13

0305830342895

upc

030270198510
Customers who bought this product also bought: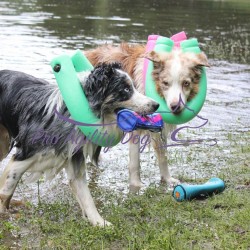 Congratulation, a 1€ voucher has just been generated for you.
Code :