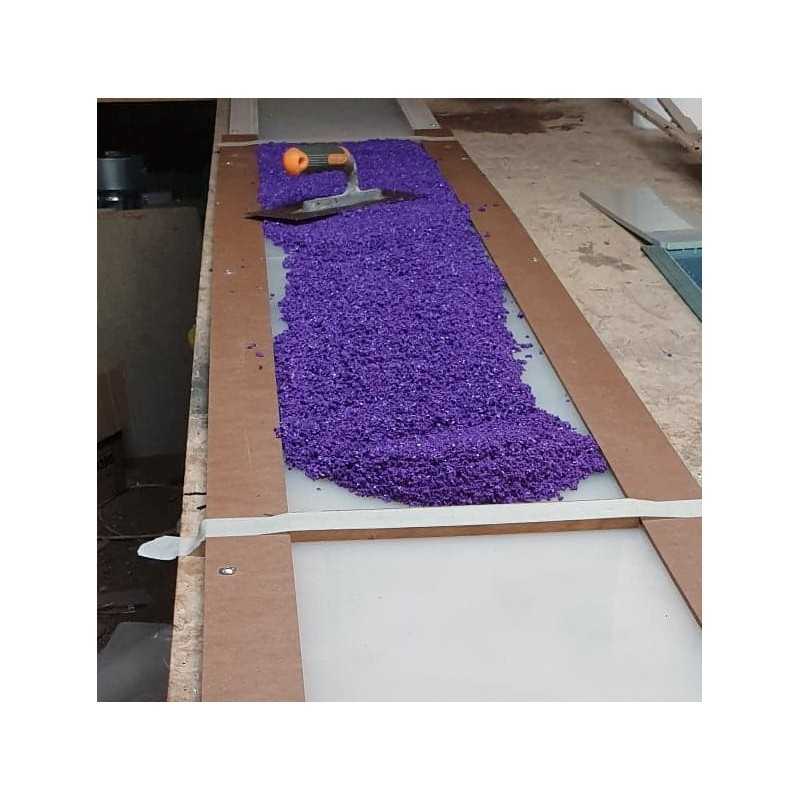  
Rubber Granules "Wet pour" Kit
Suitable for all weathers, the rubber surface will give you a durable and easy to maintain surface.
*These kits contain both the rubber and binder to resurface your equipment.*For the application you will need a bucket, mixer, trowel, some tape and gloves.*A straight edge with clamps and second trowel for finishing the edges can be helpfull but not neccessary.
Uv resistant
No colour fading
High quality
Anti-Slip
(Available in pre-made mats to custom sizes)
(Other colours available on order)
In this kit the amount of rubber is precisely measured to be mixed with the binder.
All that is required is to mix the numbered corresponding pots of glue and bags of rubber together.
You will need a bucket and mixer.
No scales are needed.
Mat (6mm)
Consistes of thoroughly mixing the rubber granules with the binder before applying them to the surface. (Tools needed: large mixing bucket, mixer, trowels, tape and gloves)
Often used in playgrounds and sport grounds, the finished surface is much thicker than the "skin" method and gives increased shock absorbent caracteristics. Due to the rubber granules being coated in binder, the colours of the granules become much more vibrant too and due to the thickness of the finished surface, this method is the most hard wearing of the two.
Specific References
ean13

0300800589874

upc

030878621632