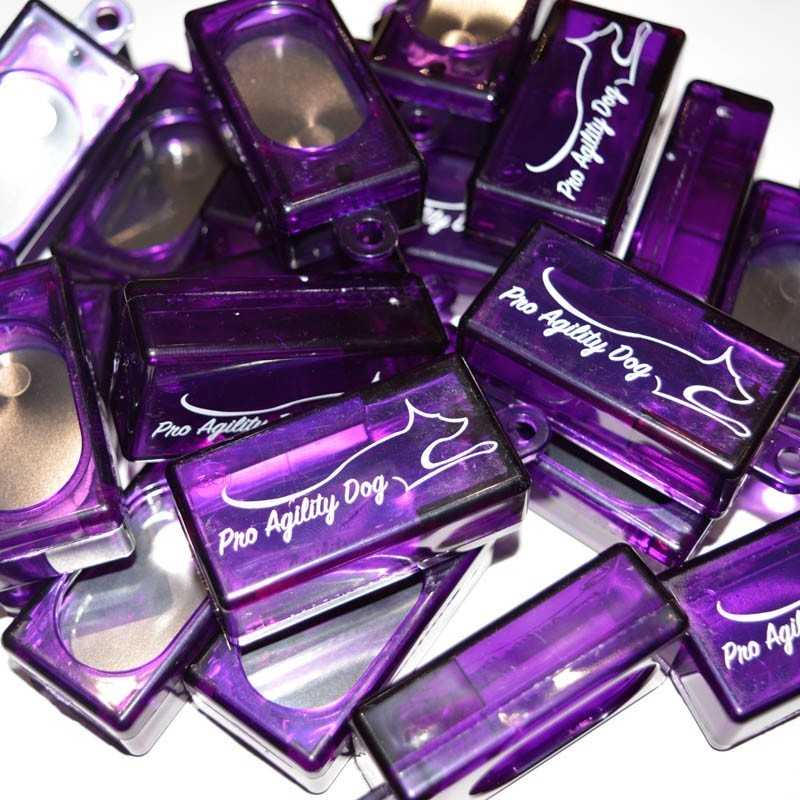  
Slim Clicker
Our Pro Agility Dog clicker is smaller than traditional box type clickers. It's slim style fits neatly in any hand, or pocket.
Clicker training is scientifically proven to help you communicate with your dog. The simple process of click = reward gives amazing results.

Using a clicker makes teaching your dog easier than with standard training.

All animals can learn with a clicker. Puppies love it, and old dogs can learn new tricks.

A few golden rules to clicker training:

*Keep a clicker in your pocket so that you never miss a chance to reward your dog if he does something you want him to repeat.

*It's simple: when you click, you ALWAYS give a reward to your dog. You can reward with toys and games, but it's best to start with food, and use high value treats such as small pieces of chicken, or cheese.
*Don't train for too long. A few minutes with a clicker will give you great results. If you do this a few times a day your dog will learn much more than if you do one long session only once a day.


Data sheet
Length

50mm

Width

25mm

Height

17mm
Specific References
ean13

0302677256149

upc

030002199594
Customers who bought this product also bought: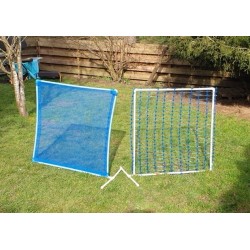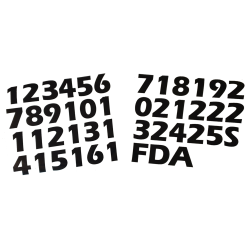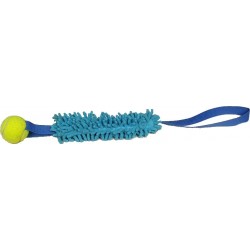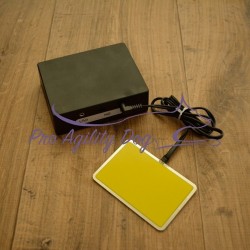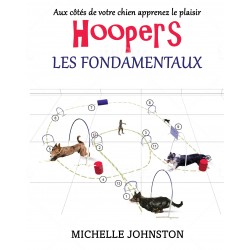 Congratulation, a 1€ voucher has just been generated for you.
Code :